ALIA
ALIA is an acclaimed Electronic Music Producer, DJ, Vocalist, and Producer of the Feminine Medicine™ Project based in San Francisco. Inspired by the global sacred bass movement, her music is an evocative, lush journey into her own blend of bass-heavy electronic dance beats, melodic frequencies, gorgeous feminine voices, conscious lyrics, and sacred psychedelic sounds. Described as feminine and fierce, elegant and gritty, ethereal and primal, her music unfolds in a pulsing, hypnotic journey that moves both bodies and hearts.
Amy Rogg
Amy permissions people into greater vulnerability and authenticity by awakening pathways of intimate awareness, attunement, and subtle energy. She anchors people into their emotional inner world and intuitive body wisdom by slowing down, making space, and embodying what's truly real in every moment. Amy is an L.A. trained actor with a B.A. in TV/film production and has taught yoga/connective movement for the past 8 years. She is also the creator of Underbelly: Discover Your Slow Dance. Pronouns:She/Her
Alexis Fllow
I'm an inspired DJ and Vocalist from San Francisco, CA. My Psychedelic DJ Sets and High Octane Performances seek to not only Entertain and Inspire, but to also Activate the Higher Self and Elevate Unity Consciousness. I also lead transformational "Spirit Quest" Retreats in California and Perú.
Website: https://spiritquestprograms.com/fllow
Membership Platform:https://patreon.com/FLLOW
Cayla Sharp
From hair raising vocals to dirty bass-lines, Cayla Sharp's musical journeys are inspired by conscious movement communities and the emerging sounds of our interconnected world. Her mixes transition across genres such as electronic, house, trap, and bass music.
Candice Holdorf
Candice is a writer and coach with a focus on reclaiming erotic embodiment through exploring shame and shadow. She brings her passion for movement, play, and creative self-expression to her work as a group facilitator and co-leads Blindfolded Contact Dance classes with Gabriel Diamond. She has trained in various healing modalities such as yoga, tantra, and orgasmic meditation as well as studied Alexander Technique and theatrical movement while getting her BFA at NYU.
Chelsea Didier
As a visionary, intuitive, spiritual mentor, medicine woman, (certified master Reiki teacher/certified EFT practitioner/somatic healer/breathwork facilitator/co-creator of Inner Alchemy shamanic journey meditation) and embodiment specialist, Chelsea supports and inspires artists, healers, entrepreneurs and creators to fully step into their authentic body and soul alignment.
Gabriel Francisco
As an international dancer, teacher, and choreographer, Gabriel's entire professional career has been to take movers on an enriching, educational and insightful journey. In class it has been with movement he creates to music he loves, spinning tales, giving advice, helping, healing...
Transforming from Dancer to DJ, Gabriel has found an evolution, moving from the floor to the decks. Knowing what dancers want, has provided a special insight on what to provide as a DJ. Gabriel has taken his love of music and movement abroad, dropping DJ sets all over Europe, Thailand, Mexico, Australia and New Zealand. Gabriel has as opened for Dirtwire, Dimond Saints, Random Rab, and MORiLLO to name just a few...
https://www.mixcloud.com/superherohiphop/
Gabriel DiamoND
Gabriel is a long-time contact improv dancer and has practised several modalities of conscious dance. He has developed a passion for incorporating blindfold contact into ecstatic dance. His work as an artist explores the intersection of activism, street theatre, shadow work, and embodiment. He is the co-founder of Vulnerable Rally. He is a filmmaker by trade with a background in theatre.
LUCIA GRACE
Lucia Grace is a Yoga Therapist, improvisational dancer, and somatic life coach based in the San Francisco Bay Area. Her greatest passion is living an authentically embodied life and empowering others to do the same. Lucia believes that by going into the depths of ourselves and exploring both light and shadow we can cultivate acceptance for our whole selves and in doing so embrace our ecstatic aliveness.
Maya Light
Maya Light loves to dive into the depths of connection and expression through the unique and captivating conversation that is awakened on the dance floor. She plays as a director of the human experience, an instigator of diverse inquiry, offering countless pathways and possibilities of movement through the range of music she shares. Drawn to deliciously wompy, heart-bass world beats, she encourages a rich exploration with a dynamically nourishing and inspiring journey of sound.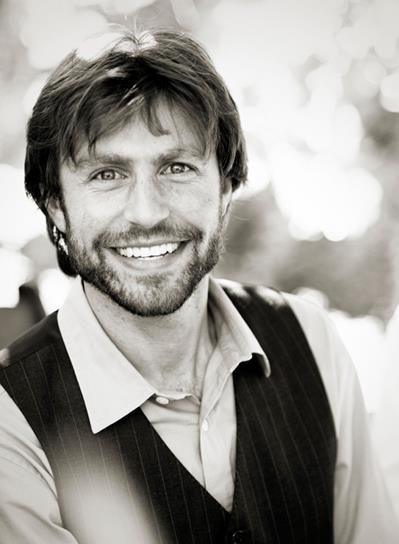 Eric Fenster
Eric is Managing Director of the Bell Valley Retreat at the Toll House, and will be on-site during the Ecstatic Dance Campout. You can find him singing songs around the campfire, and offering general support during your stay at Bell Valley. He also owns and manages Gather restaurant in Berkeley, and Back to Earth Organic Catering & Outdoor Adventures.